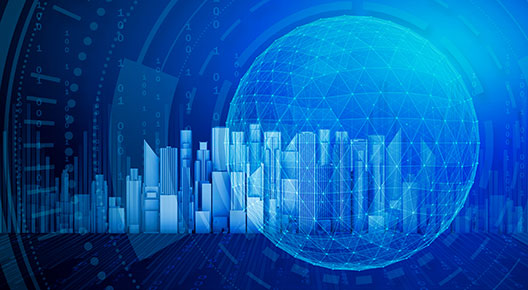 Today, network infrastructure includes a broad range of hardware appliances, which are often proprietary technologies. Infrastructure based on hardware technologies comes to the end of its lifecycle quickly and the design/integrate/start-up cycle needs to be repeated frequently. To further compound the issue, there is a shortage of skilled people who can design, integrate and operate these increasingly complex hardware-based technologies. Also, hardware lifecycles are becoming shorter as more technologies and service innovations are introduced in the Information and Communications Technology (ICT) industry.
Groupe Conseil Génicom is aware of the issues that businesses are facing. We continually assess new services and solutions to help our clients overcome these challenges. Network Functions Virtualization and Software Defined Networking are two options offering excellent potential for openness and flexibility. We can help you make the most of these solutions during your next infrastructure upgrade or modernization initiative.
LAN AND WAN NETWORKS DESIGN
Groupe Conseil Génicom offers a wide array of consulting services to telecommunications companies and service providers for the planning and design of efficient, new-generation LANs. We also offer WAN planning and design services that leverage the latest technologies.
The extensive amount of available network technologies, information systems and software has added a level of complexity to network planning and design activities. Groupe Conseil Génicom's network specialists and designers have state-of-the-art networking, telecommunications, multimedia, and IT systems design knowledge. Our team can determine your company's technological needs, and design and deploy a customized, efficient telecommunications system to best suits your needs.
Our various network optimization solutions offer the best improvements to quality, performance, reliability, and operating costs. In addition to supporting and guaranteeing the performance of software, which is crucial to a company's operations, efficient networks ensure that productivity and competitiveness are maintained.
NETWORK SECURITY
While network terminals must operate effectively, the data transmitted between them must also be secure.
Groupe Conseil Génicom offers a wide array of security solutions to help you choose, install, lay out and maintain your network facilities. Whether for local or wide area networks, intranet, extranet, or internet protection, our solutions will guarantee the security of your applications, data, and operations.
Our certified network designers possess many years of experience designing and optimizing networks, as well as improving their reliability, strength, and scalability. Our expertise can help ensure optimal network security and performance, thus protecting you from data theft or loss.
Our security solutions will enable your company to control and limit access to your systems, securing your data and applications. To ensure maximum security, we will advise you on the choice of equipment and security software, and provide continuous maintenance of your network infrastructure.
UNIFIED COMMUNICATIONS & IP TELEPHONY
The massive conversion of companies' traditional telephony systems to data transmission networks—eliminating landlines—provide for more efficient, cheaper unified communications. Unified communications and IP telephony also enable employees to take part in internal calls, wherever they may be located.
Groupe Conseil Génicom can help you define your needs and propose a corporate unified communications and IP telephony solution, thus lowering the costs of your communications. Our team can also improve the performance, reliability, and features of an existing IP telephony system. Our optimization solutions are affordable and will provide you with beneficial returns on your investment.
WIRELESS NETWORKS
Groupe Conseil Génicom helps companies to plan, optimize, and deploy wireless telecommunications networks. Our clients include private companies, government agencies and para-public organisations.
Because wireless telecommunications technology evolves so quickly, our team members continuously hone their knowledge of systems and technologies. Our engineers and technicians make use of efficient methods when planning optimal broadcasting scenarios.
At Groupe Conseil Génicom, we take the time to carefully assess the needs of each client and offer the most adapted and efficient wireless technology solutions.

"Take advantage of our expertise, just like some of the biggest telecommunications service providers in Quebec!"